About Us
We are Haringey GP Federation, a young and growing organisation working to support primary care throughout the diverse and vibrant borough of Haringey, North London.
Formerly known as Federated4Health, we were founded in May 2016 by GPs in Haringey. Today our membership is made up of 30+ GP practices across seven primary care networks.
Our remit is to work with and on behalf of our member practices to support the people of Haringey to be healthier and happier by ensuring their access to high quality, responsive and accessible NHS health services.
We do this by strengthening, innovating and advocating for strong and sustainable General Practice in Haringey.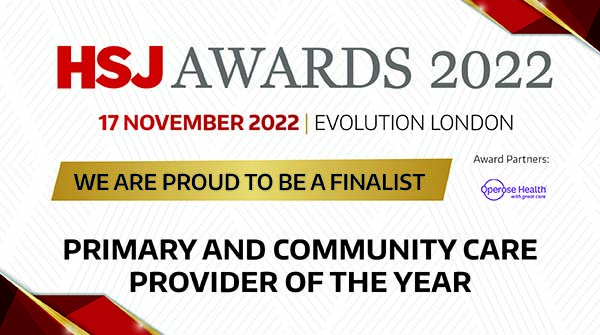 Our friendly, collaborative team has deservedly earned a strong reputation for providing best practice primary care services at scale. We are proud that our team's achievements have won external recognition. We are delighted to have been highly commended at the at the HSJ Awards 2022 in the Primary and Community Care Provider of the Year category and at the 2020 HSJ awards for demonstrating professionally diverse clinical leadership in primary care.
Read more about some of our recent external recognition here
We welcome and encourage innovative ways of working which respond to the changing needs of the population in Haringey.  We are helping Haringey to build a sustainable primary care workforce that is fully equipped and motivated for the work we undertake and constantly seek to expand opportunities which allow development for our staff and practices alike.
What is a GP Federation? 
Over the past decade, organisational reforms in the NHS have encouraged GPs from different practices to collaborate to improve primary care for NHS patients.
GP Federations are at the heart of these reforms and NHS primary care services. 
Put simply, a GP Federation is a group of practices and primary care teams that works together. They agree to share collective responsibility for the development and delivery of high-quality, patient-focused services for their local populations.
GP Federations:
Develop services which are tailored to the needs of local populations 
Minimise duplication of effort across practices 
Help practices deal with admin, recruitment, HR services and procurement of services
Enable the development of centralised training and education