Diabetes Service
Improving care for all individuals living with diabetes in Haringey
This service works collaboratively with the Bridge Renewal Trust to support vulnerable/poorly controlled patients to optimise their diabetes control.
A patient-focussed approach sits at the heart of the service model which follows the 'right care at the right time, right place' for appointments and consultations. Patients can now benefit from a choice of face-to-face or remote appointments offering them the flexibility and convenience needed to support service utilisation and reduce non-attendance.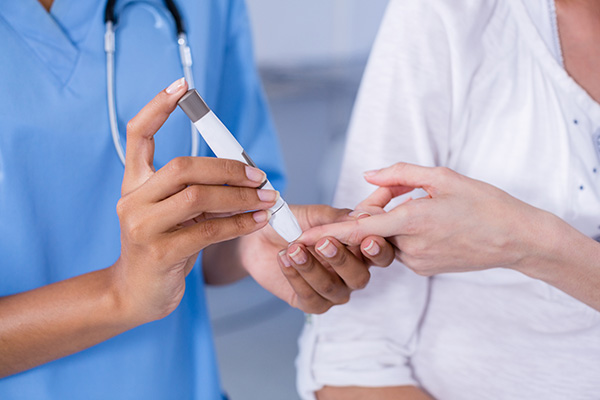 The service provides high quality support for patients who are identified as having uncontrolled diabetes or those finding navigation though existing services difficult. This includes a strong focus on vulnerable patients or those in harder to reach/engage communities
"The Diabetes Care Navigator Service has been extremely useful in engaging particularly complex patients. They have managed to improve communication, tackle misinformation and therefore convince patients to attend screening appointments but also follow up appointments to improve their health outcomes. They have a fantastic way of winning patients' trust which is a commendable skill. Our patients are very lucky to have this level of input and dedication from the team."- Senior Clinical Pharmacist
Supporting Turkish speakers living with diabetes in Haringey 
Despite the offer of a new diabetes service to support newly diagnosed patients and those with difficulty controlling their symptoms, take-up among Turkish speaking patients in Haringey remained low.  In response, the Haringey GP Federation established language group clinics facilitated by a Turkish language-speaking care navigator.
Following GP referrals to the clinic, one-to-one holistic needs assessments were undertaken by the care navigator. In addition a clinical pharmacist diabetes specialist undertook a desk-top medication review for each patient and was available for patient consultations at group clinics. Advice from a dietician was also key to the success of this service, with specialist dietician-led group clinics providing further support.
"People loved talking about their medication. They did not want to leave the group."  - Service care navigator
GP teams received 10 medication reviews per session, saving practices time 
The involvement of the pharmacist, ensured identification of medicine 'red flags' 
10 patients were enrolled to the gym by the care navigator
The group clinic enabled people to bring along relatives for support
Culturally specific diet myths were busted
Patients with diabetes engaged and started to self-manage