Haringey Covid-19 Vaccination Programme
During the pandemic, Haringey GP Federation was at the heart of a strong multi-agency partnership delivering the COVID-19 vaccination programme in Haringey.
From December 2020 until the end of the spring booster campaign in 2023, Haringey GP Federation provided dedicated support to coordinate the GP-led vaccination programme for residents.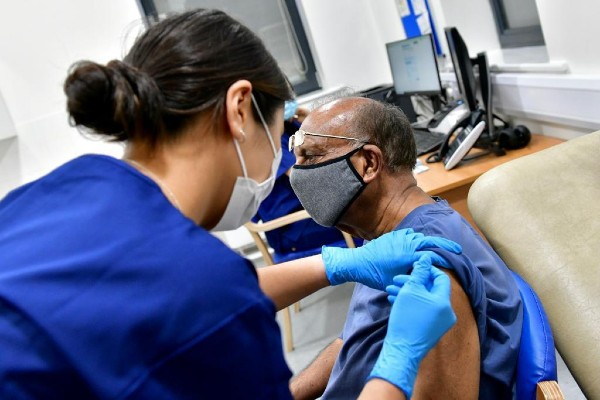 Teams of trained vaccinators, support staff and volunteers were mobilised at two primary care sites in Bounds Green and Lordship Lane (Morris House). Behind the scenes, teams of specialist admin and reception staff were deployed at pace to oversee the invitation process for eligible patients.
In line with government guidelines, the first to receive their vaccines were older people across the borough and frontline health and social care workers. By April 2021, Haringey successfully achieved the government target to ensure every eligible adult in the first nine priority groups had been invited to receive their first vaccination. During the height of the pandemic until the end of the spring booster campaign in 2023 we also provided a phone help line to support residents with questions about all stages of the vaccine and related queries.
An outreach service for care homes and the housebound as well as pop-up and walk-in clinics ensured that members of our community who find it difficult to access standard clinics were vaccinated. These included specialist clinics for homeless people and a number of pop-up clinics in churches, mosques and community centres as well as the Tottenham Hotspur FC stadium.
The Spring Booster Campaign in 2023 brought this phase of the Covid Vaccination programme to an end. After June 30th 2023 vaccines were moved in line with flu and other seasonal campaigns.
A GP led service continues to provide services in line with government guidelines from two practices in Haringey: Morris House Group Practice and Bounds Green Group Practice. Walk-in appointments are also available at pharmacies across the borough.
Results / Impact
"Our patients are very impressed and have called us to say thank you and also to mention how organised the vaccination centre is. Well done to the team, a great job", Haringey GP practice
"Thanks to the Lordship Lane Centre for my wonderful shot-in-the-arm", Haringey patient
% eligible groups to receive first vaccine by April 21st
Group 1
Care Home
86.5%
Group 2
Over 80s
82.3%
Group 3
75-79
83.8%
Group 4
70-74 or extremely clinically vulnerable
75.4%
Group 5
65-69
77.4%
Group 6
16-64 with underlying health condition
63%
Group 7
60-64
70%
Group 8
55-59
66.4%
Group 9
50-54
62.5%
Case Studies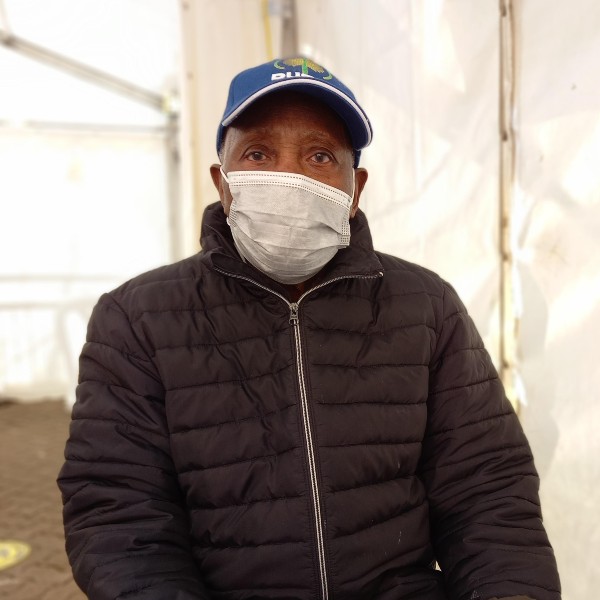 I think it is a safer to have the vaccine and it is a very good idea to have it.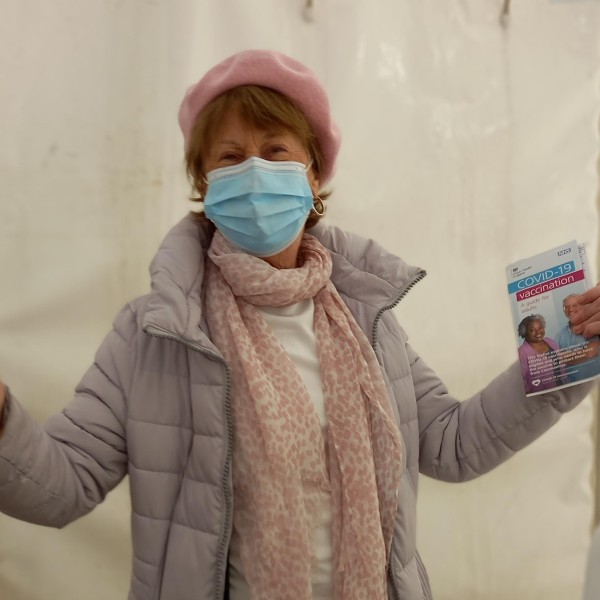 We all need to be vaccinated so that we contain the virus so we can all feel safe again. I want everyone to feel safe, and be safe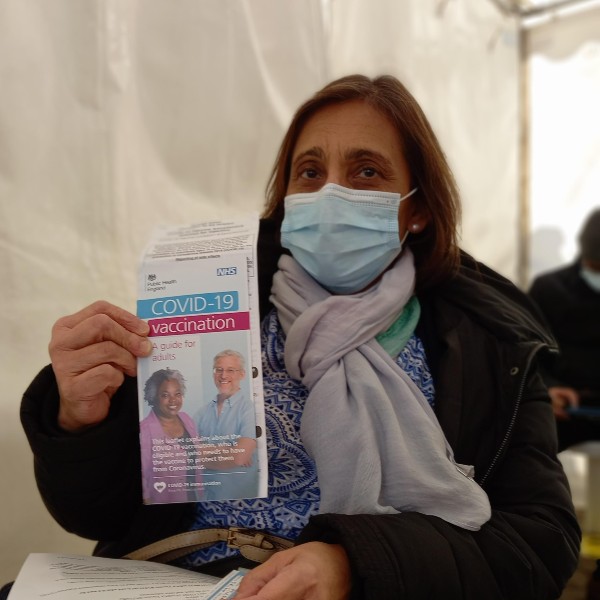 I think everyone should have the vaccine and the benefits far outweigh the risks. It doesn't make sense not to have it.