Tackling Long-Term Health Inequalities
The Haringey GP Federation has recognised that patients from Turkish, Kurdish and Black-British, Afro-Caribbean populations face barriers to accessing healthcare services.

Our Health Inequalities in Long-term Conditions Service provides NHS health checks and health education to help people understand and manage their health conditions.

It proactively identifies patients in Haringey who are at high risk of specific Long-Term Conditions (LTC).

These include: Hypertension (HTN), Chronic Kidney Disease (CKD) and Chronic Obstructive Pulmonary Disease.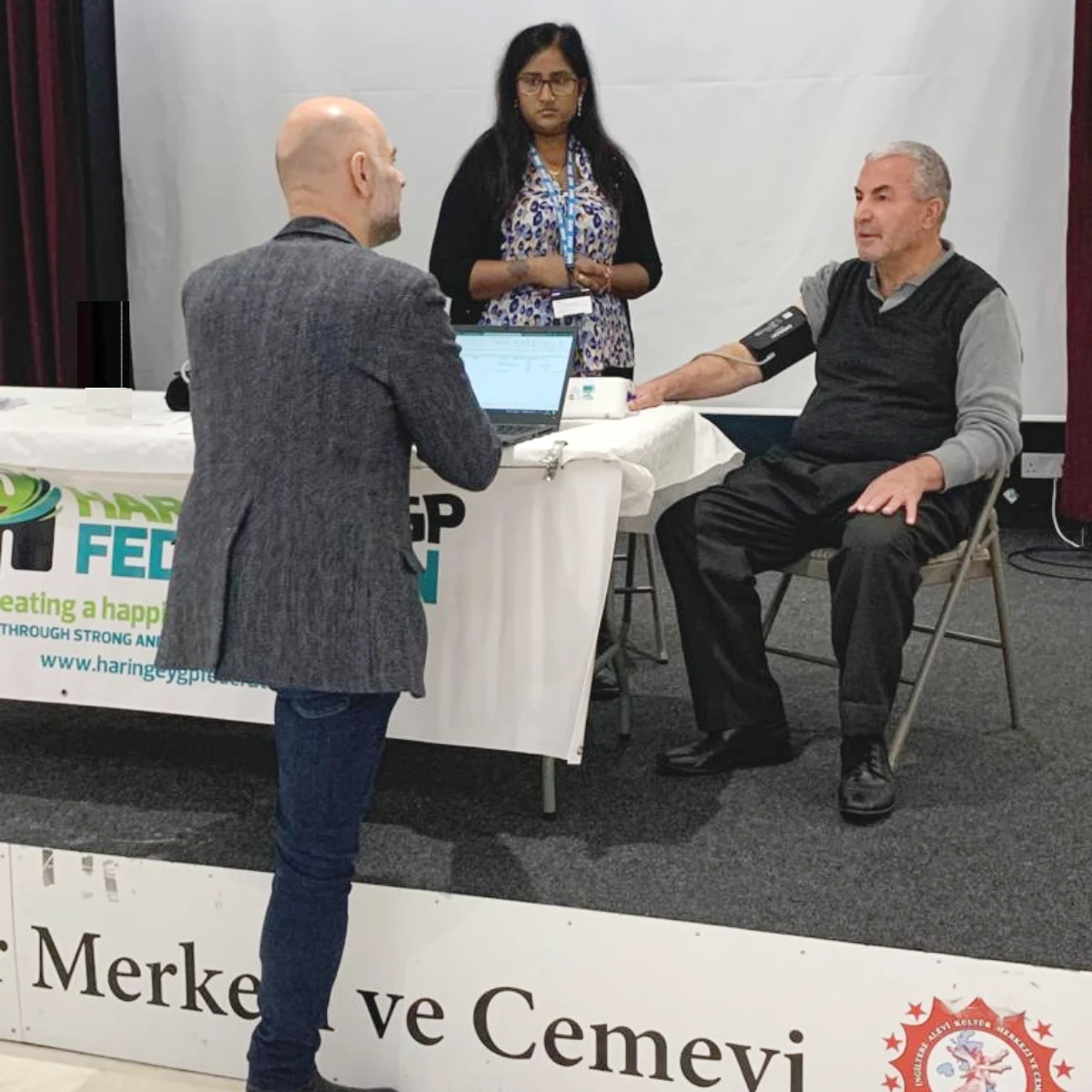 NHS Health Checks
Patients with these conditions are invited via a telephone call for an NHS health check with a healthcare professional – usually a nurse or healthcare assistant.
The check takes about 30 minutes to 45 minutes and includes questions, measurements, and tests.
The NHS Health check includes: 
1. Health and social information about the patient
2. General health checks including: 
a. Height and Weight
b. Blood Pressure monitoring
c. Blood test
d. Urine test to check kidney function
3. Lung Investigations:
a. Lung function test (Spirometry is a simple test used to help diagnose and monitor certain lung conditions by measuring how much air you can breathe out in one forced breath.)
b. Inhaler technique
4. Health advice and education
5. Referrals to other services as needed
6. Referral to a Wellbeing advocate (discusses social needs and helps patients overcome these).
This NHS health check allows patients to prevent ill health and identify any potential new health conditions. Addressing these early helps prevent future health complications such as heart and lung disease. The service also provides patients with the opportunity to discuss psychosocial needs and access social prescribing or wellbeing services.
Location of NHS Health Check Clinics:
1. Various GP practices in the East Haringey
2. Community Centres in Haringey
 The location of clinics will change as we focus on different areas in Haringey. Patients are offered a choice of location.
A Community-Based Approach
Our experienced team has established effective relationships with relevant community groups and organisations.
We hold community health education events at sites commonly used by Turkish and Kurdish associations and where people from the Turkish speaking community spend time.
We are looking at a similar approach for the Black-British, Afro-Caribbean population. These locations provide a relaxed, informal setting for promotion of health education.
Anyone from the community is welcome to attend.
The Team
A multi-professional team including:
A GP who oversees the clinical aspects of the service.
A service manager from the community who oversees operational aspects of the programme.
A lead nurse who oversees the clinical and operational aspects of the service. Additionally, will carry out heart and lung function tests for patients.
A healthcare assistant conducts health checks: blood pressure, blood tests and healthcare advice.
A community wellbeing advocate works with patients and community groups.
Community impact (November 2022 – April 2023)
We hosted six community events within Haringey's Turkish, Kurdish and Alevi communities
Each event was attended by 30 to 40 individuals that were provided with information on the primary care services available to them as well as lifestyle advice for preventing and managing long term conditions
At the events we identified 60 eligible patients who were given time with our wellbeing advocate and/or a health check
Many eligible patients self-referred to the service after hearing about us from someone who attended an event