Increasing General Practice Capacity by Developing a Health Care Assistant Workforce
Twenty trainee Health Care Assistants (HCAs) across North Central London (NCL) are gaining the vital skills needed to support GP surgeries across the five boroughs of Camden, Islington, Haringey, Enfield and Barnet.
They embarked on the First Steps to Care NCL HCA programme in October 2021 which is run by NCL Training Hub. It which provides face-to-face training once a month over the course of a full year with the trainees completing the fifth of 12 modules in February 2022.
The aim is to improve clinical understanding to allow for better and more targeted patient care and improved chronic disease detection in general practice. It's part of a wider workforce development initiative which is increasing capacity across general practice by creating skilled teams which work alongside GPs to improve and enhance the care given to patients.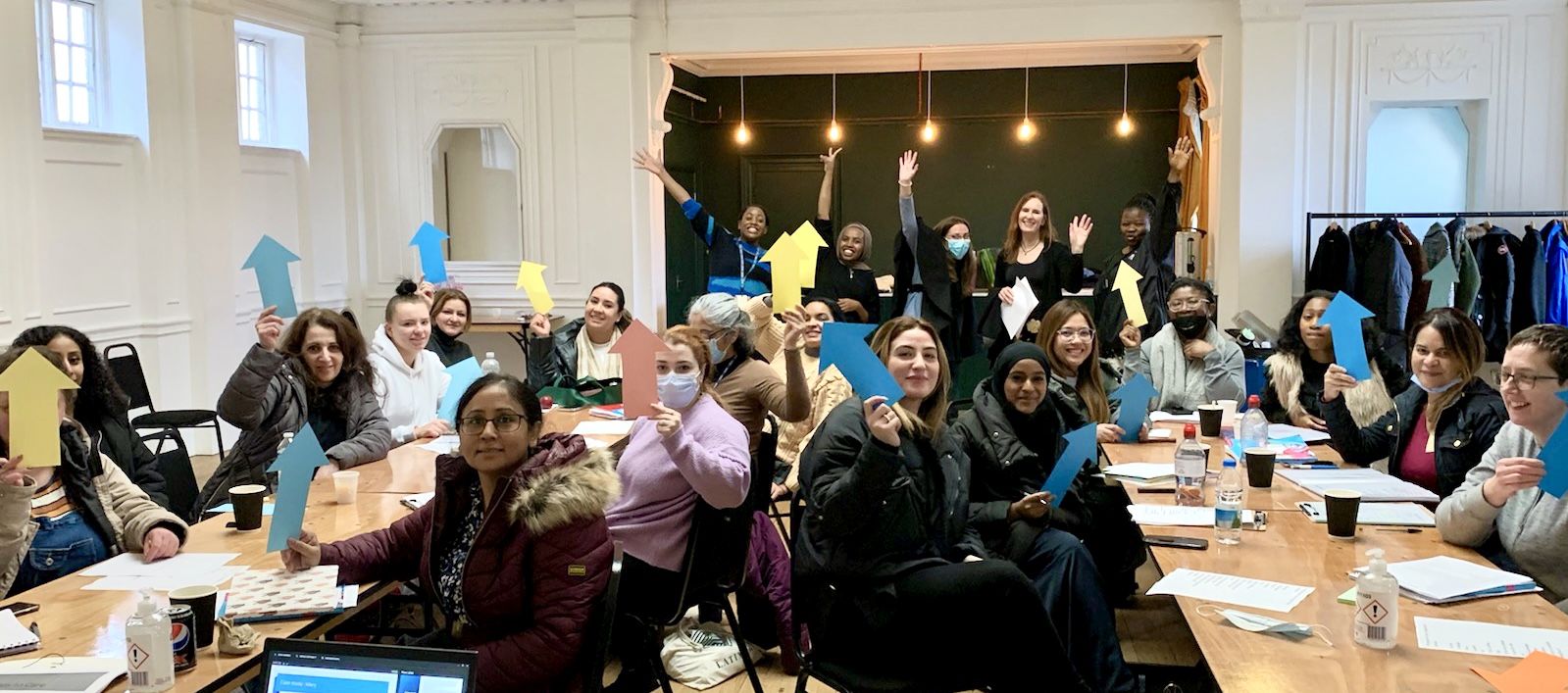 Pictured: HCA Trainees with the First Steps to Care facilitator team: Yvonne Kutler, Morufat Taiwo, Lara Gutierrez-Lavin, Sofia Haji, Muna Omar and Nicole Greenaway
The First Steps to Care HCA Trainees cover topics such as hypertension, clinical skills and diabetes for example and work towards a Skills Passport which can be used across all fields of health care within NCL. Trainees on this programme are expected to be placed as Health Care Assistants in NCL GP surgeries upon completion of the course.
Nicole Greenaway, Lead Nurse at Haringey GP Federation, said: "I am delighted to be working with and supporting such a fantastic bunch of eager and caring people. They are really motivated to learn and develop new skills. They are an inspiration to others who are looking to develop their skills in support of general practice; and we are coming with a second cohort for this programme soon - so watch this space".
Published: Feb 28, 2022