NCL Training Hub on the Winning Team at HSJ Patient Safety Awards 2022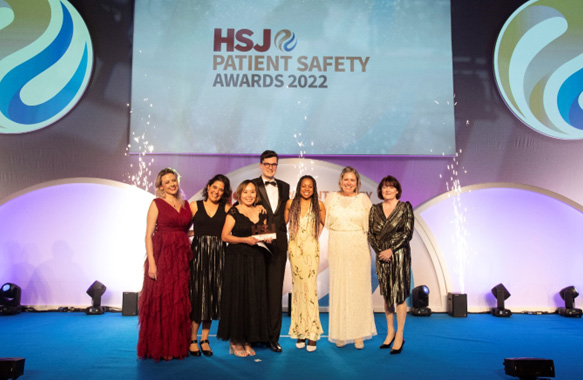 North Central London ICB in Partnership with NCL Training Hub has been named as the winner of the Digital System and Process Development Award at the HSJ Patient Safety Awards 2022.
The awards recognise and reward the hard-working teams and individuals who, in these times of austerity, pay restraints and workforce shortages, are striving to deliver improved patient care.
NCL Training Hub was part of a collaborative team which was recognised for its use of technology to improve outcomes for care home residents and staff. Over the past two years, starting with support from UCL Partners, North Central London ICB (formerly CCG), as part of the Digital Care Homes programme in North Central London, worked in partnership with Whzan Digital Health. 
The aim of the largest project on the programme was to successfully embed Whzan remote monitoring technology into at least 50 per cent of the care homes in NCL, alongside supporting them with their wider digital capability. 
The project has been recognised as the most successful remote monitoring project in London, with significant system benefits already being seen because of the team's hard work.
Find out more at the HSJ website
Published: Oct 27, 2022