Success at HSJ Partnership Awards for Digital Care Homes Project
North Central London Training Hub is part of a winning partnership which has been recognised at this year's HSJ Partnership Awards 2022 as HealthTech Partnership of the Year.
NCL's two-year project to enable care homes to improve their digital capability involved Whzan Digital Health, North Central London CCG as well as NCL Training Hub.
Initial support from UCL Partners made this a truly collaborative venture which won the recognition of the judging panel. "The project has been recognised as the most successful remote monitoring project in London, with significant system benefits already being seen because of the team's hard work."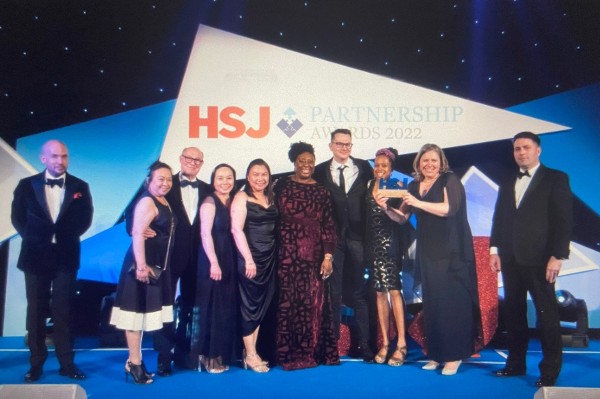 The highly competitive HSJ Partnership Awards honour the public, private and third sector organisations which have forged the most outstanding collaborations with the NHS. Over 900 guests representing the 123 finalists converged on London's Park Plaza Westminster Bridge hotel on 24th March for the event.
Michael Fox, COO at Haringey GP Federation and NCLTraining Hub said, "Standing out from a highly competitive and impressive shortlist is a real testament to the innovative and transformational nature of NCL's digital care homes work. We are delighted that the team and project's impacts have been recognised as HealthTech Partnership of the Year and has demonstrated effective cross-sector integrated working".
Published: Mar 25, 2022