SMI Physical Health Checks Service
Delivering physical health checks to help people living with serious mental illness to keep safe and healthy

Our Primary Care SMI service is offered to people in the London Borough of Haringey who live with severe mental illness.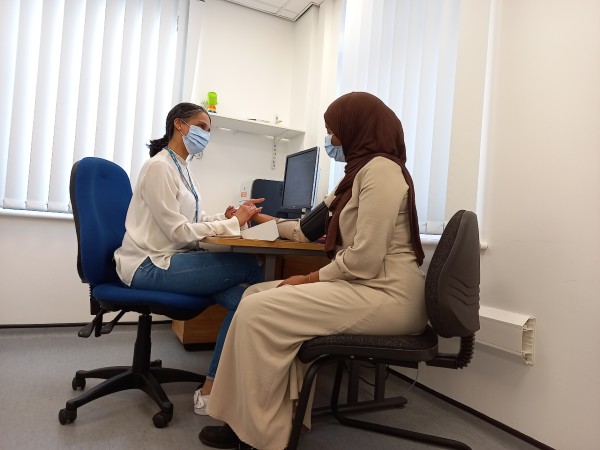 A partnership between the Haringey GP Federation (formerly Federated4Health), Mind in Haringey and Barnet, Enfield and Haringey (BEH) Mental Health NHS Trust, was commissioned by North Central London Clinical Commissioning Group in 2020. The aim was to deliver health improvements across populations disproportionately affected by the Covid19 pandemic, which included some of Haringey's black, Asian and minority ethnic (BAME) residents.
Following an initial pilot, the service launched in April 2021 seeing patients within each of Haringey's Primary Care Networks (PCNs), rotating every 4-6 weeks across the borough.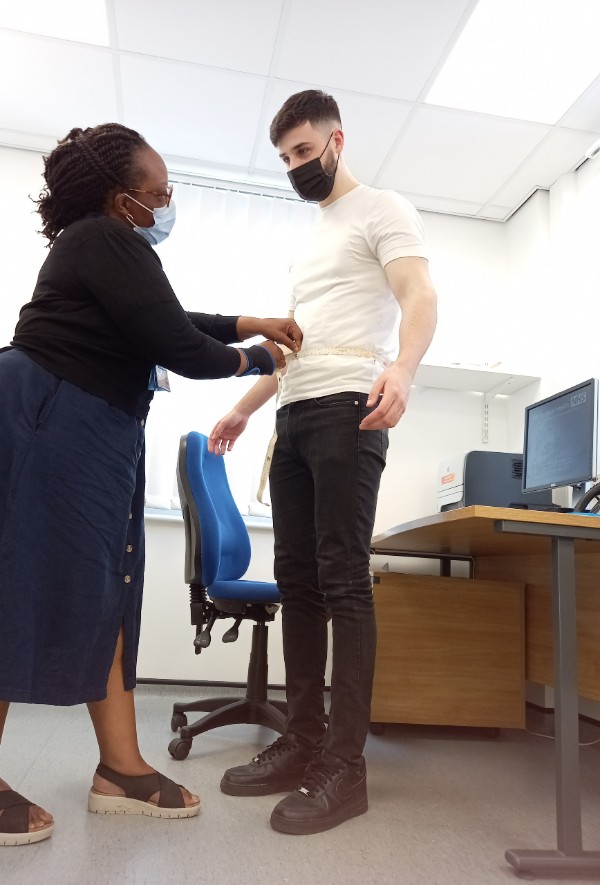 The service has secured long-term funding by North Central London Integrated Care Board and can now offer an increased number of appointments to patients across the borough. The service will continue to move East to West across Haringey working with all the borough's Primary Care Networks, and will continue to offer appointments in Care Homes, Residential Settings, Nursing homes and as Home Visits. From April 1st, 2023, the SMI service has had permanent residence in the Laurels Healthy Living Centre in Tottenham.

The service offers patients a comprehensive physical health check with one of our clinicians, offering a safe space for discussions around lifestyle, health and wellbeing concerns. At 30 minutes, appointments through this service are considerably longer than a standard GP appointment slot to enable the time need to work with patients with the goal of keeping SMI patient safe and healthy.

During a health check patients may be signposted to other primary care or community resources to support the adoption and maintenance of safe, healthy behaviours.
"The nurse was incredibly empathetic, compassionate and professional. They took time to explain the process whilst allowing me to ask questions. They were incredibly kind in nature and went over and above the call of duty. I felt safe in their presence, thus allowing room for free-flowing dialogue between us. Honestly this service is much needed. I felt that any ailments were tackled in a professional manner. This service is like a one stop shop. I am definitely a fan of this service and shall turn up next year when I am called to come in again."
"I felt very comfortable with the nurse, she was warm and understanding"
"I was politely cared for and was completely at peace. This was one of the very few times I was comfortable without distress"
"Firstly, the persistence text reminder to book this appointment. Secondly, then being followed up by a call from you. That convinced me to make the appointment. I am convinced how caring about my health your service is providing."
Impact
The service has provided more than 2,280 physical health checks since its formal launch in April 2021. Between April 2022 and March 2023, the service worked with all primary care networks in Haringey.
Working with GP practices across the borough, 3775 patients were contacted, an increase from 3117 in the previous year
1453 patients were seen within the service, up from 1143 in 2021-2022
1281 patients within the service achieved a six-point physical health check for: alcohol and smoking status, BMI, blood pressure, cholesterol and blood sugar levels (up from 952 in 2021-2022)
95% of patients rated the care received as 'good' or excellent
81% of patients are 'likely' or 'extremely likely' to recommend the service