24-hour 'jab-a-thon' at Haringey vaccine clinic
Lordship Lane Health Centre in Haringey is set to run a 24-hour jab-a-thon vaccine clinic on Friday 17 December, in a drive to boost Londoners' protection levels against COVID-19 ahead of the festive season.
The first of its kind in the Capital, the clinic will be open from 6.00pm on Friday 17 December – 6.00pm on Saturday 18 December.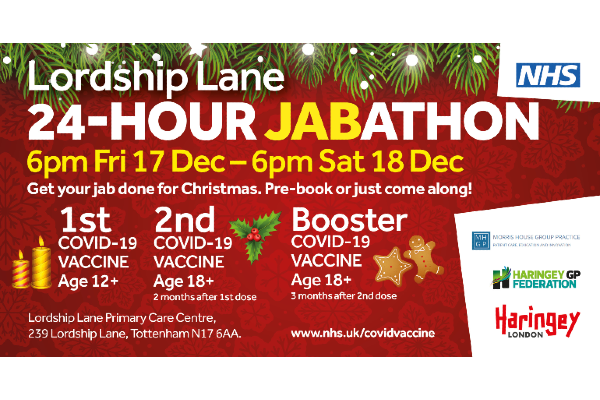 Highly trained staff will be administering 1st, 2nd and Booster jabs around the clock, to help ensure everyone is protected for the holiday period.
First doses will be given to anyone over 12 years
Second doses given to anyone aged 18+ (2 months after first dose)
Booster vaccines for anyone aged 18+ (3 months after second dose)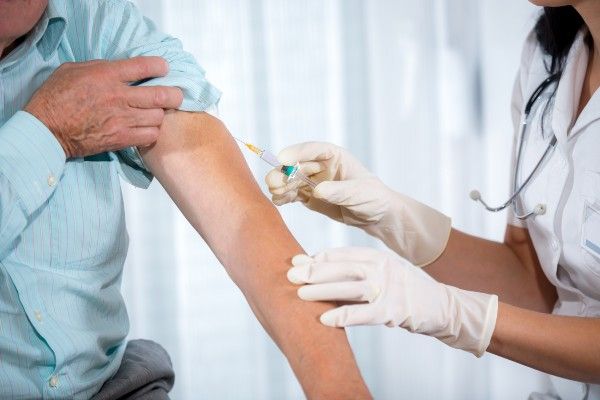 Pre-booked and walk-in appointments will be available at this clinic. Booked appointments can be made via the National Booking Service.
Dr Russell Hearn, Clinical Lead, said: "We've seen a rapid increase in infection rates recently with the emergence of the Omicron variant, and so it's even more crucial for people to get vaccinated. This will help boost your immunity and reduce the risk of becoming seriously ill or passing on the virus. Vaccination remains our best defence against COVID-19 and we wanted to make it easier for as many people as possible to get vaccinated at a time that's convenient for them, whether day or night. Our dedicated team will be doing all we can to get as many people protected as possible."
Published: Dec 17, 2021